Maaco National Warranty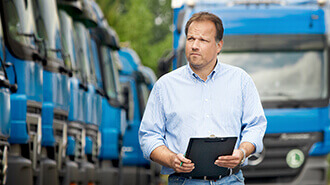 Provided herein is a detailed description of the services warranted exclusively by this Maaco centre and those covered under Maaco's Limited National Warranty. Also included are the terms and conditions of Maaco's National Gloss and Peeling Warranty. Please contact this Maaco centre should you have any additional questions regarding our services or warranty. Please be sure to save your Repair Order (itemized list of repair services), which will activate your warranty. If you relocate out of the region and are not within 50 miles of the centre that performed the repairs, you must provide the local Maaco dealer in your new area with a copy of both your Repair Order (itemized list of repair services) and a copy of your invoice (summary of charges and receipt of payment). These two separate documents are required to process an inter- shop warranty claim.
Maaco offers various levels of service and warranties, which differ as a result of your desire to economize. As all repair services offered by Maaco are predicated on repairing or painting over existing conditions, our warranties are limited to the workmanship we perform and the materials we use.
Accepting your repaired vehicle
Please take the time to thoroughly inspect your vehicle upon receipt.
With respect to the warranties covering workmanship, Maaco requires you note any dissatisfaction at the time you pick up your completed vehicle. If you accept your completed vehicle in conditions that don't allow for making an adequate inspection,such as bad weather, or inadequate lighting, you may take your car home and bring it back, preferably the next business day, to note any dissatisfaction with the services we performed. If you cannot return the next business day, you may telephone to make an appointment for a re-inspection, to take place within the next (5) business days. If such arrangements are not made, we will assume the repairs received were satisfactory and only the specific workmanship and material warranties listed below are acceptable.
Body panels and mechanical parts
If you elect to replace a panel rather than have it repaired, two options are available to you. Each carries a different warranty:
An Original Equipment Manufacturer (O.E.M) body panel is one produced by the Original Equipment Manufacturer and purchased through one of their designated agents, i.e. a new car dealership. The Limited Warranty for an O.E.M. body panel, replaced in its entirety is:

1 year limited warranty on the occurrence of rust.
Limited lifetime warranty on proper fit and alignment provided the adjacent panels are in good condition.

Aftermarket or Used body panels – Ninety (90) day limited warranty on the occurrence of rust.
Mechanical parts – Any mechanical parts replaced as a result of accident damage, are warranted for ninety (90) days or 3,000 miles, whichever comes first.
Panel repairs - 1 year
Panel repairs are warranted against shrinking or cracking for a period of 1 year. We cannot be responsible for the cracking of old body filler on previous repairs. Maaco will not offer a warranty on our paint on any area where a customer did their own body work as noted on the repair order.
Structural repairs - lifetime
All materials Maaco uses in the repair of structural panels are warrantied for as long as you own the vehicle. However, if additional or hidden damage that would affect the performance of the vehicle is found during or after the repair, the customer will be responsible for any additional parts or labor required to make the necessary repairs. This warranty is voided should the vehicle be involved in a subsequent accident, or if structural problem results from the O.E.M. design flaw, or if the vehicle is affected by an "Act of God", such as submersion in a flood.
Rust repair - 90 days
Some automotive designs cause dirt and moisture to accumulate in areas that promote rust. The inherent design of the car prevents a permanent solution. The re-occurrence of rust on any particular vehicle is not within this or any Maaco centre's control. All rust repairs and materials used in repairing rust are warranted for ninety (90) days. Note: Any extended warranty on rust repair offered by this Centre or its management will not be honored by any other Maaco centre or subsequent owner of this Maaco centre.
Surface repairs - 90 Days
Surface reconditioning will be performed only if it is detailed on your repair estimate. All areas that Maaco reconditions are warranted against the occurrence of rust for ninety (90) days.
Anti-cracking warranty- 3 years
In cases where paint removal (stripping) is necessary to eliminate cracking, peeling, or delamination, Maaco will warrant that the new finish will not crack for period of three (3) years. This warranty is offered only to vehicle owners who elect stripping services and covers only those panels on the vehicle that have been completely stripped to the bare metal. These areas must be noted on your repair order. Old damage of body filler found under stripped areas is excluded from this warranty, and additional charges may apply to repairing old body filler found under existing paint surfaces. Cracking may show through the new paint if stripping to bare metal was necessary yet, was not elected by you the customer.
Spot/panel refinishing
Color match can only be warranted to meet the customer's acceptance upon delivery of the vehicle and payment, with the exception of the five (5) business days inspection period outlined previously. If a customer is advised that the color will not match, and such advice is noted on estimate or Repair Order, we will have predetermined an exact color match is impossible. All materials used to spot or panel refinish any area of the vehicle, are warranted against loss of gloss for as long as you own the vehicle.
Limited warranty on complete paint services
Maaco's warranties cover all Maaco Paint Services. Each warranty varies depending on the chemical makeup of the color coat or top coat. Maaco's Paint Services offer limited warranties against failure due to application, loss of adhesion (peeling) or premature fading and chalking, as listed below.
This warranty is void should the vehicle or body panel be damaged in a subsequent accident or with the transfer of ownership.
1. Application – Maaco warrants that all paint applications will be done in a proper and sound manner. We use the most professional techniques and the correct amount of materials to assure a uniform color coat and good, consistent gloss. Minor imperfections such as painted over nicks, chips and scratches may be visible under the new paint and are deemed acceptable unless they were listed as specific repair items on the customer's itemized repair order. Maaco will take care to minimize dust or dirt from settling into the new paint finish while it is curing. Minimal amounts of dust are inherent to the repainting process. To insure your complete satisfaction Maaco's five (5) business days inspection period (outlined in this warranty under "Accepting your Repaired Vehicle") also applies to the application of the new paint surface.
Answers to some questions:
Q: Whom should I contact if I have a question about the quality of the paint finish or bodywork performed on my car?A: The Maaco dealer who performs the repair also issues the warranty and is responsible for satisfying your concerns. You must therefore, contact the Maaco centre that performed the repairs, at the address and phone # appearing on your Repair Order. Please provide the local dealer with a copy of the Repair Order as proof of your purchase. This warranty is not transferable.
Q: If I move while my limited warranty is still in effect, what should I do?A: If you moved out of the region and are not within 50 miles of the shop that performed the repairs, Call Maaco Franchising, Inc. toll-free number and they will direct you to a Maaco centre nearest you. If that Centre's inspection of the vehicle reveals warranted conditions, these will be repaired under the terms of your warranty.
In the United States and Canada call 1-800-523-1180. This warranty gives you specific legal rights, and you may also have other rights that vary state to state.
Note: some states do not allow the exclusion or limitation of consequential damages. Therefore, the outlined limitations or exclusions may not apply to you.
Q: What happens if I have had repairs performed in the US but now reside in Canada?A: Due to significant cost differential between the United States and Canada, additional charges may apply should you be unable to return your car to the centre in which the work was originally performed.